My French is broken
My English sounds Australian
My Portuguese is a bit too much Spanish
Fino-chinese… I still learn…
I still don't know if I come from Jurassik, Switzerland or Oceania
So I dance, between this and its contrary
Jump on risk or reassure my ablazed heart
In the silences of the world and the sounding of men
I play on my old companion
Enjoying precious time that's given to me
As long as I can breath, I'll sing
E.T.
NEWS
march 2016, Releave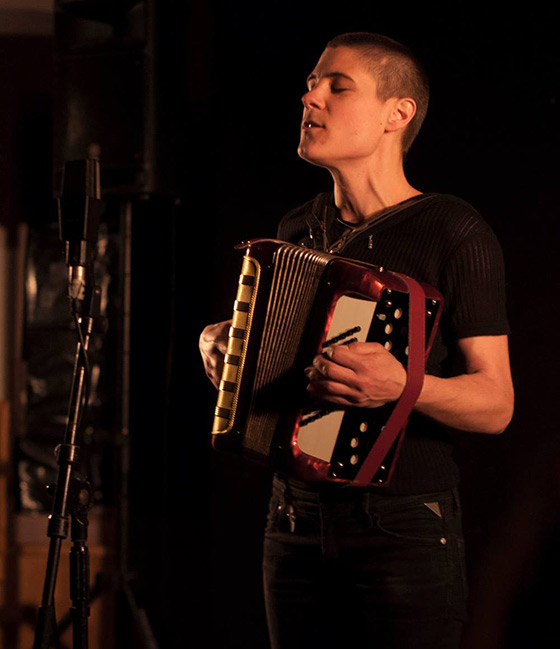 © K.trïnAdlB
Recorded by Florian Doidy.
Summer 2015. Being on the road. The void.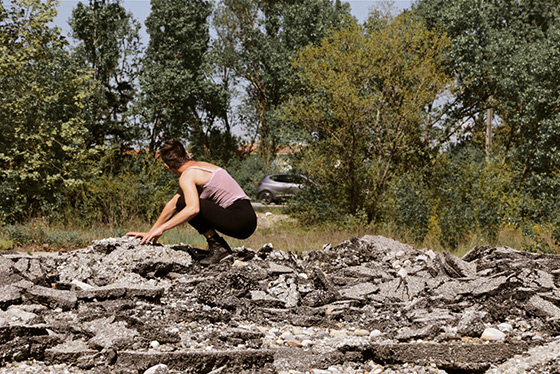 © Thorsten Kunisch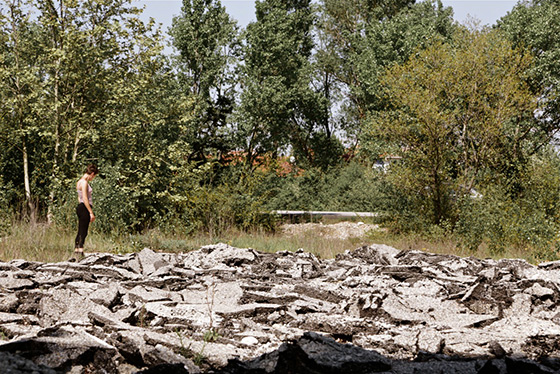 © Thorsten Kunisch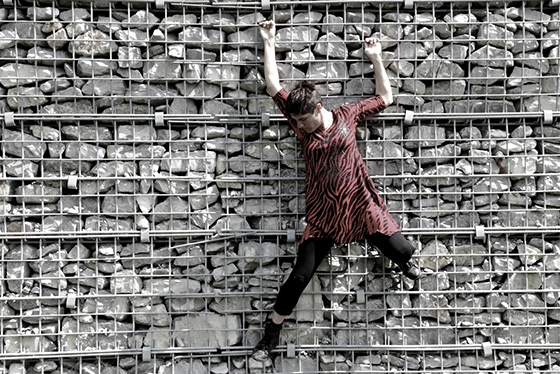 © Thorsten Kunisch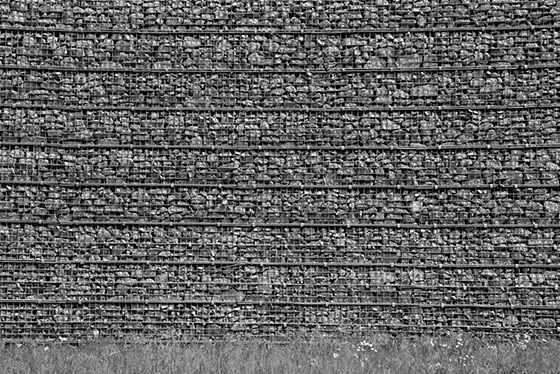 © Thorsten Kunisch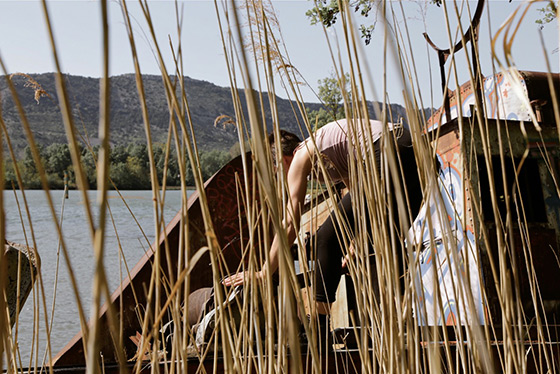 © Thorsten Kunisch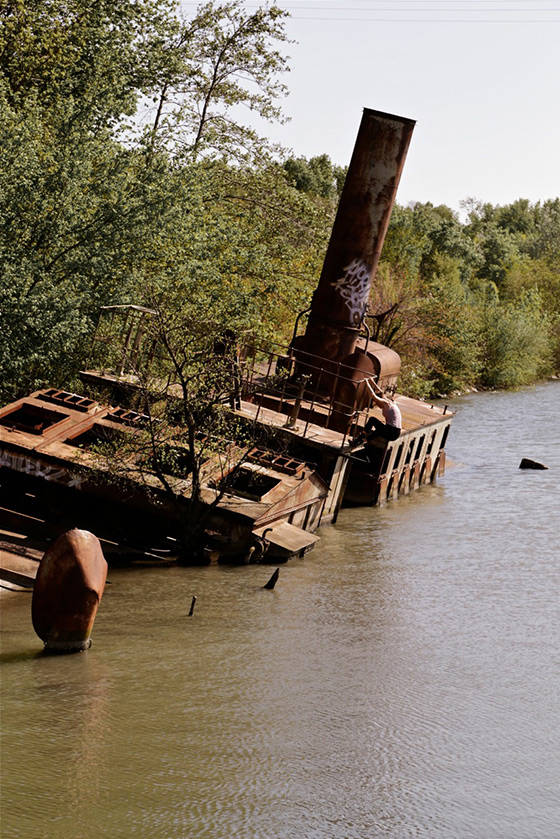 © Thorsten Kunisch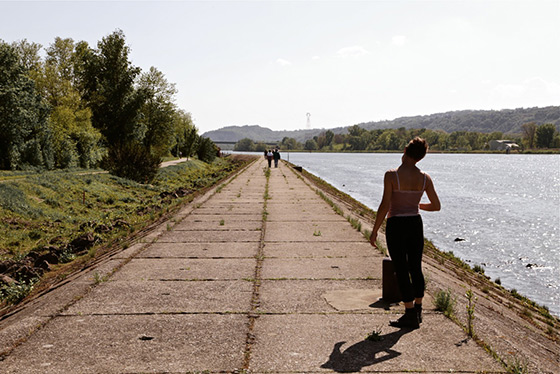 © Thorsten Kunisch
Winter 2015. Being on the road. New-Orleans.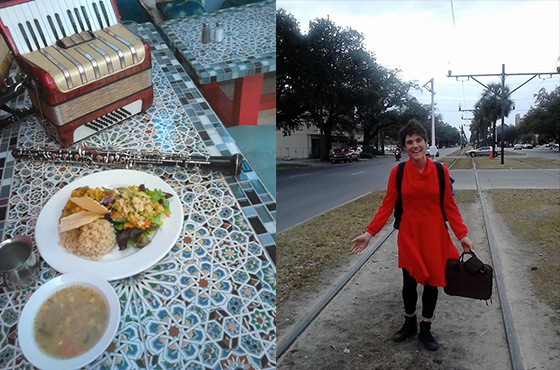 Winter 2014. Being on the road.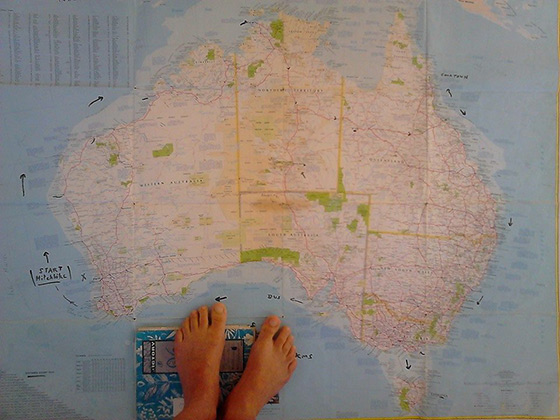 October 2013, end of a cycle
...So you were born two years ago, bloody sucker solo show! I am free I am not free Who is Free?! No certitude no restriction. While Jesus was dying I am going to be born again, and I am not going to save the world, I don't want to end like Marie's son or Michael... One of me is born one of me is dead. 'Fed up with the convenience, between us Politness makes me sick, at least let us battle to keep the illusion of being alive... comotion of the unknown bodies that opens naked in a dance, risk snake and a cup of tea! Theine hides the bleach's smell at our home's tab, cafein also does the job...
To be honnest I don't know about video-editing and I still have not taken any time to work on it, so the 'show is row'! By consequence or as a pretext, I dive into sharing the uncomplete and random. An atempt to reconcile this desire to please and the desire to get read of it. Most of all, this necessity to take myself very seriously and above all to not take myself too seriously. Sometimes I feel I just want to feed the chicken and eat the eggs.
Chaos, the only Entirety. My working method is simple: I do everythig at the same time in a continuous disorder. I read delicious stupid and philosofical books about Death, Love and the World. Which simply leads me to read others stupid, delicious and philosofical books about Death, Love and the World. So I go pick up plums, play some accordeon, write down what is in my head, ride my bicycle singing, and now I got to take care of the wood for winter.


March 2013
Alone up high over Bangkok city buildings. Last day of a two monthes 'self managed tour' playing between Thailand, Laos and Cambodia. Best regards to ma incredible family and ma crazy friends from here Europe and there South-East Asia who supported me in this musical Adventure. Short movie about it coming soon!

SOLO CONCERTS

2017
January 27th
'Des Bruits et des Mots : entre chiens et loups', médiathèque La Passerelle, Bourg-Lès-Valence F26

January 21st
+ TOTAL CHICKEN, Cabaret des Ramières, Eurre F26

January 19th
Cause Toujours, Valence 26


2016
December 17th and 18th
Concert and Book release, Atelier du Hanneton, Charpay, F26

December 15th
Auditorium de la Musique et de la Danse/Jazz Action Valence, F26

November 18th
La Columbia, Aurel F26

October 5th
Brain-sur-Vilaine Cafe F35

October 4th
La Pich' Collective, Couffé, F44

September 24th
La Fabka, Saint-Etienne F42

September 16th-17th-18th
festival La Nonchalante, Bréhémont F37

September 03th
Zikolokos Festival, Saint-Genis F01

August 27th
Home Concert 180 Bernard Ouest, Montréal Québec


August 21th
Home Concert, Avenue des Pins Ouest, Montréal Québec


August 11th
Leftfield on Ludlow, New-York USA 

August 09th
10 Thousand Steps Book store, New-York USA

August 02th
Silvana, New-York USA

July 31st
Sidewalk cafe, New York, USA

July 21th
CasaPlayCzech, Matthew Placek, New-York, USA

July 05th
festival de Villeréal, F47

June 21th
+ Frisette, Justine Desprez... fête de la musique, Saillans F26

May 27th
L'Enchanté, Valence F26

May 20th
Le Fabrige, Valréas F84

May 15th
Yourte spectacle de la compagnie Gabardi, Gites La Colombia, Aurel, F26

May 10th
+ Emilie Lesbros, L'Oignon, Saillans F26

May 09th
+ Emilie Lesbros, Villa Caid, Valence 26  


April 19th
Pachinko, Genève CH

March 25th
Migrant supporting evening, + ZOC + Lovataraxx + DJ Riatri, La Trappe F38

March 5th
+ Frisette + Dixmille + Petit Bonhomme, La Baume-Cornillane, F26

March 2015 to March 2016
One year break, healing from a car accident and a heart crash, work in the fields, digging into writing, monastery, psychoanalyze, neuroscience and artificial intelligence, search of a sens, void, see nobody or many, quantum and continuum, resilience. France, Switzerland, USA.

2015
March 24th
Rencontres Culturelles Itinérances 2015, Espace culturel, Saulce-sur-Rhône, F26

February 25th to 29th
Good Karma Café, New orleans, USA

2014
August 31th
"La rue à l'eau", Eva, Saillans F26

August 3rd
festival "Les irréductibles", Châtillon-en-Diois F26

July 19th
Made Collective Festival, + Stablin Trio, Cobonne F26

July 12th
Andarta café-théâtre, Die F26

June 29th
"Three women solos", Buenas Ondas, Menglon F26

June 19th
La Vieille Mule, traditional brewery, Le Poët-Laval F26

June 14th
La grosse chahutonnerie, + Marquis Tsaw + Le panthéon des singes, Grâne F26

February 28th
week-end of the Cachalot, + Bez Orchestra,
La Baume-Cornillane F26

February 22th
+ Cie Racines de poche, Théâtre de Viviers F07

January 25th
Batotopie self-managed collective, The Roussets's farm Geyssans F26

January 10th
Julie's Home Concerts, Toulouse F31

January 07th
Julie's Home Concerts, Toulouse F31

2013
December 07th
+ Miss White and the drunken piano,
Cabaret des Ramières, Eurre F39

November 02th
self-managed collective, Caracoles de Suc, F07

June 21th
La balance, Arbois F39

June 06th
MJC Robert Martin, Romans F26

June 01st
rural unrest festival against microchiping,
'Let's check the fleas out', Saint-Laurent-du-Pape F07

April 28th
'Les Ephémères', Sainte-Croix F26

April 26th
concert for Hans Van Kooten opening exhibition,
Saillans F26

April 07th
Les concerts pas (trop) forts #21,
+ Dario Fariello, Saillans F26

April 05th
Théâtre de la Ville, + Beau Catcheur, Valence F26

April 04th
Ponyos and ponyos home concert, Valence F26

February 17th
Meta House German Cambodian cultural center,
Phnom Penh, Cambodge

February 14th
Botanic cafe art gallery, Phnom Penh, Cambodge

February 08th
Antoine's flat, Phnom Penh, Cambodge

February 02th
ABC cafe, + LeeBonguio & Céline from Corea,
Kampot, Cambodge

January 31th
Botanic cafe art gallery, Music impro for Eric Ellul Theatre workshop, Phnom Penh, Cambodge

January 27th
Chokdee Cafe, Vientiane, Laos

January 20th
LPWine cafe, Luang Prabang, Laos

January 19th
Opera House Bar, Luang Prabang, Laos

January 18th
Icon Club, Luang Prabang, Laos

January 17th
Utopia café, Luang Prabang, Laos

January 13th
Lalaland cafe, VanViengh, Laos

January 06th
Rasta Cafe, Koh Tao Island, Thailand

January 05th
for Blues cession, Hua Hin, Thailand

January 03th
Lumphini Park, Bangkok, Thailand

2012
December 13th
Auditorium de la Maison de la Musique et de la Danse, + Dites 33, Valence F26

November 23th
HICAM, + Grand Chahut Ensemble + Vulvanux,
Montoison F26

October 26th
Léz'art Café, Valence F26

September 27th
L'Oignon (+ improv w/ Yannis Frier), Saillans F26

September 19th & 21th
Théâtre de L'Aube, Condorcet F26

September 01st
Le Chalon des Arts'bres, Les balmes, Romans-sur-Isère F26

June 17th
Grânapp'art, Grâne, F26

May 12th
Complexe du crâbe, + L'Echelle à Deux temps, Cie Détournements d'elles, Bonlieu-sur-Roubion, F26

April 26th
Auditorium de le maison de la musique et de la danse, + Emel Mathlouthi, Valence, F26

2011
June
Die, F26

July
Berlin

August
festival, Aurillac, F15